Attention Internet Marketer: Tired of Forking Out Massive Piles of Cash for Your Sales Copy?
Discover how you can quickly and easily create ads guaranteed to sell without spending a fortune on ad buys.
Now, You Can Finally Write Profit-Piling Sales Copy in Just Minutes… Even if You Flunked English in School!
Don't Keep Paying the Pros to Write Copy You Can Easily Write Yourself!
Dear Fellow Marketer,
Let me ask you a question:
How do you get engaging, mouth-watering sales copy that makes people trip over themselves to get to their credit cards… and buy your products and services NOW?
For most of us, the process goes something like this:
Step One: Read a bunch of sales pages to try to figure out what the other guys are doing so well.
Step Two: Sit down and write a sales page.
Step Three: Watch the page fail miserably and wonder where the hell all of the sales are.
Step Four: Suck it up and pay a professional copywriter an arm and a leg to rewrite the page for you.
Sound familiar?
I bet it does (except that you might not have plunked down the piles of cash for the "professional copywriter" part yet).
Look, you're not alone. Like thousands of other talented marketers out there, you've got great products and services to sell… but you've never been trained to write copy that sells!
But before you give up altogether or spend thousands of dollars to have a "pro" write your copy…
My name is Tony Seel, and for the past 28 years I've been doing marketing in my professional life.  I studied advertising in college many years ago, and more recently I have been writing for those who want to learn how to do their own advertising for their own business.
Professional copywriters would have you believe that sales copywriting is an art… that it's a skill that only a few lucky (and highly paid) people possess. They want you to think that if you're not a master wordsmith with a vocabulary that stretches wider than the Atlantic Ocean… you haven't got a prayer of writing successful sales copy. The truth is, though… that's a complete lie! Sales copy is simple science. Hit the right buttons in the right order, and sales spit out the end. That's all there is to it!
Now, you've probably figured out by now that there are about as many copywriting courses out there as there are copywriters. And the guys selling most of these courses seem to think that you need to pay them thousands of dollars to show you how to write a single persuasive sales letter.
But basically all they're doing is giving you a bunch of fluff and empty "theories," and telling you to use their templates to create your own profit-churning masterpiece.
Is that really worth paying $3,000… $5,000… $10,000… or more?
Not anymore… because I'm giving you absolutely everything you need to create engaging, high-converting sales letters… at a tiny fraction of the cost!
I've designed this 11-module, exclusive training program to have you creating stunning sales copy just days from now… even if you struggled to get through high-school English.
Through this training, you're going to learn the exact steps you need to take to generate copy that brings in jaw-dropping sales and profits – day and night – on complete autopilot!
I've designed these 11 video and screencast modules to take you through the exact sales copy process the pros use… only it will take you far less time and save you countless thousands of dollars throughout your online business career!


Module 1: Pre-writing – researching your product and finding the perfect target market!
Module 2: Copywriting Basics – the essential structure you need to capture your prospects' attention and keep them reading!
Module 3: Headlines – how to create attention-grabbing headlines every single time!
Module 4: Body Copy – what to include in the body of your copy to build interest effortlessly!
Module 5: Call to Action – what to say to make prospects buy NOW!
Module 6: Trigger Words – how to use the psychology of emotion with strategic word usage!
Module 7: Short Copy – getting the sale without a lengthy sales process!
Module 8: Landing Pages and Thank You Pages - succeed here and you will create happy, returning customers.
Module 9: Long Copy – keeping your prospect's attention and driving your product benefits home!
Module 10: Long Copy Case Study - see what a real ad pro looks like in action!
Module 11: The Legal Dept. (how to navigate and avoid legal issues)  In all, you're getting a complete sales copywriting course… but instead of spending months studying "theory"… you're getting everything you need to start raking in profits in just days!
It's no secret that great copy sells… and your competitors are looking for the same advantage you're getting today. So don't waste another minute agonizing over your copy… grab "Words that Sell" right away and crowd out your niche competition while you still can!
And You're Fully Protected with My Guarantee!   I am so confident that Words That Sell will teach you what you need to know to be your own successful copywriter that I will give you a full year guarantee.
There's no doubt in my mind that you're going to be completely blown away by the cash-generating training you're getting today. But I'm giving you an entire year to decide for yourself!
If you're not absolutely thrilled with "Words That Sell" for any reason during the next 365 days… just email me and I'll refund every last penny of your investment – no questions asked!
There's nothing to lose… so get your "unfair copywriting advantage" right now!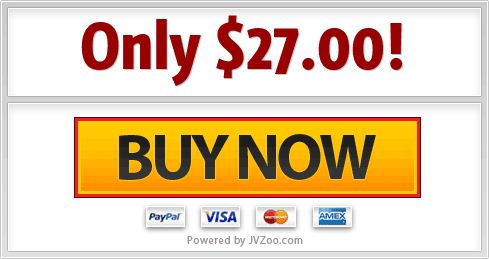 What's Inside Words That Sell?
How to Understand Your Audience's True Needs
If you understand your audience's needs and desires you are on your way to creating advertising that connects with them.
Discover the powerful strategy that puts every part of your ad to work for you.
There is an art and science to every aspect of advertising.  Once you understand how each element of your ad contributes to your bottom line, you can use these principles to grow your business and your profits.
Eleven modules of advertising gold.
Learn at you own pace as each module gives you another piece to the advertising puzzle. Use each piece to move your business forward as you learn how the pieces work together to deliver more sales.  Each piece of the advertising puzzle can grow your sales.  All the pieces working together can take your business to a whole new level!
One Year Guarantee!
Did you miss this above: A Full One Year Guarantee is included with your purchase.
P.S.: You couldn't even get one of the "Big Gun" copywriters to answer their phone for what you're investing in "Words That Sell" today! But your investment is giving you the power to crank out profit-piling sales copy as many times as you want for the rest of your life! Get your copy of this incredible course now!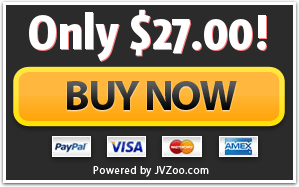 No Thanks   I don't want to make things easier for myself and I'd like to take care of all of this on my own.  I know I will never get this opportunity again, and I'm fine with missing out.