Ever Wondered How It Would Feel To Get All The Hot Leads & Customers You'll Ever Need For Your Business?
Discover How to Change One Word in Your Headline… and Double or Even Triple Your Leads and Sales in About ONE MINUTE!
Master Copywriters Charge Thousands to Do This… But Now You Can Do it for Less than the Cost of a Takeout Meal!
Dear Fellow Marketer,
What's the most critical element of your online business… the one that can literally make or break you?
Is it…
Having an awesome product that everyone needs?
A slick, professional website that cost thousands of dollars to build?
A massive ad budget so you can reach millions of buyers?
A horde of affiliates promoting your product for you?
My friend, the correct answer is…
None of the above!
You see, all of these elements are important if you want to build a successful business online. But none of them will get you to where you want to be if you don't have one critical thing…
Killer headlines.
My name is Tony Seel, and for the past 28 years I've been doing marketing in my professional life.  I studied advertising in college many years ago, and more recently I have been training those who want to learn how to do their own advertising for their own business.
The truth is that it doesn't matter how great your product is, or how many people it could help. It doesn't matter how much you spend on your website or your Facebook and Adwords ads. And it doesn't matter how many affiliates you have recommending your product to the masses. If you don't have compelling, engaging headllines… you don't have an online business.
  Why Should You Care About Great Copywriting?
To many online marketers, especially those who are just starting out in the business, the idea of investing time to create advertising copy doesn't make sense. After all, when you go to your local Mega-Mart looking for, say, a new set of cookware… you don't need to spend 20 minutes reading about it to decide if a particular set is right for you. You just pick out what you want, toss it in your cart, and head for the checkout lane.
But marketing online is a completely different animal. Your potential customers can't physically hold, touch, or see your product. They might not even realize they need it. So your headlines have to compel potential customers to read your sales copy and successfully complete the job of getting them to buy your product online.
In order for your business to be successful, your headlines must:
Show your customers the problems they already have… and that your product can solve!
Get them emotional about their problems, so they'll feel the need to take care of those problems NOW!
Show them how and why your product can fix their problems fast!
Make them take action IMMEDIATELY, instead of taking time to "think about it!"
So if you have all of these elements in your copy, your success should be all but guaranteed, right?
Wrong!
You can spend pages showing prospects the problems they're dealing with and getting them worked up about those problems. You can rub salt into those wounds until they're practically screaming for relief. And you can spend all the time you want showing them how there is no better, easier, faster solution to their problems than the amazing product that you're about to sell them right now.
But if no one reads the sales copy, guess how many sales you're going to make.
Zero. Zip. Nada.
You're just going to have a bunch of long-winded copy that gets ignored by every single person who visits your sales page.
This happens to thousands of online marketers every single day. Maybe it has even happened to you. Marketers spend tons of time crafting hard-hitting copy and making a solid case for their products, only to wake up every morning to dismal sales reports.
If this has happened to you, you've probably reacted by doing things like:
Emailing your designer to have your page layout, colors, and fonts changed
Completely revamping your ads
Throwing more money at paid ads on Facebook or Google
Lowering your product price in the hopes of finally getting some buyers
Throwing up your hands and threatening to give up on Internet marketing altogether!
But nine times out of ten, none of these things will help. You'll just end up spending even more time and money, and still ending up with jack squat at the end of the day!
My friend, the answer is so simple (and so obvious) that almost everyone overlooks it.
ATTENTION

:

This Is What An Irresistible Headline Looks Like.

How Do I Know?
Because it got you to read what I wrote down here.
And it keeps you reading.
Think about that for a minute. A typical headline takes only five to 10 seconds to read… if even that. But it will absolutely make or break your success as an online marketer!
Why?
Based on your headline, the viewer will decide whether to read your sales copy or click away from your website. And if your headline isn't engaging and compelling, you're going to lose that visitor as a customer forever!
But most marketers don't spend a whole lot of time creating an irresistible headline. They simply just slap together a sentence or two in 36 point type and then move on to the body of the sales letter.
This is one of the worst mistakes you can make as an online marketer!
What that means for you is simple – the 10 – 20 words that make up your headline had better be pretty darn compelling!
So doesn't it make sense that you would put the effort into creating headlines that grab your visitors by the throat and make it impossible for them not to read the rest of your sales letters?
Of course it does!
But if you're like most marketers, creating the perfect headlines is about as much fun as a root canal! Here's why…
Learning How to Write Irresistible Headlines from Scratch
Takes Years of Trial and Error!
So, with your newly acquired knowledge about the importance of killer headlines, you might sit down and say to yourself, "Okay, I'm going to write a headline that stops visitors in their tracks and makes them want to read every single word of my sales page."
But where do you start?
Like most online marketers, you probably start by searching for competitors' sales pages and reading their headlines. And, in theory, that should be a good way to figure out how to do it yourself. But it almost always leads to failure and frustration for a few key reasons:
It's hard to tell if a headline is any good or not if you don't know the competitor's conversion rate. You might read a headline that sounds good to you (we've all done it, believe me), but it might actually stink when it comes to keeping eyeballs on the page and getting fingers to click the "Buy" button!
Even if you know your competitor's page is performing incredibly well, it's almost impossible to pick out the elements of the headline that are doing the "heavy lifting." In other words, how do you know exactly what it is about a headline that makes it work?
You can't assume that because a particular headline works for your competitor, it will work for you… especially if you don't know exactly why it's working. And besides, copying a competitor's headline word for word is just bad form (and can get you sued).
So you end up writing your headlines based on a lot of guesswork and assumptions. And that can cost you tens of thousands of dollars – or more – in lost sales… not to mention countless hours of your time!
Another popular way to go about creating exceptional headlines is to take courses from the "big guys" in sales copywriting. Guys like Dan Kennedy and Clayton Makepeace are more than willing to share their secrets to writing irresistible headlines, and if you have the time and patience, you can learn a heck of a lot from them! But getting the insights the "big guns" have to offer doesn't come cheap – you can expect to pay thousands of dollars just for a single video course or in-person seminar!
But Creating Irresistible Headlines Doesn't Have to Be
Difficult or Expensive!
What if I told you that, just minutes from now, you could have your hands on absolutely everything you need to start creating irresistible headlines today?
What if you could skip the years of trial and error (and the frustration that goes with it)… and write throat-grabbing headlines just like the ones the "big guns" charge thousands of dollars for?
What would that do for your online business?
You'd wake up every day excited to get to work on your business, because you'd have the "secret sauce" that puts you miles ahead of your competitors!
You'd get to put your days of frustration, embarrassingly low sales, and financial worry behind you… and start enjoying a business you can be proud of!
You'd have the power to make your prospects hungry to buy your products… and to keep buying new products from you again and again!
You'd get to finally enjoy the relaxed Internet lifestyle that millions of people try for… but that few ever attain!
You'd be able to "write your own paycheck" simply by publishing a sales letter with a killer headline and watching the cash roll in!
My friend, that's exactly what you're getting today!
If You're FINALLY Ready to Stop Guessing… and Start
Creating Headlines that Keep Visitors Reading (and
Buying)… You NEED "How to Create Irresistible
Headlines to Maximize Your Profit!"
Irresistible headlines, coupled with great copy, mean huge sales. "How to Create Irresistible Headlines to Maximize Your Profit" gives you the power to hook your readers from the very first word… so that you can effortlessly lead them to the sale! With the training and "swipes" you're getting today, you'll be able to sit down and create eye-catching headlines that blow the doors off of 99% of the stuff that marketers are using today… … And you'll be able to do it all in about two minutes… so you can work on other parts of your business instead of sweating over headlines!
Here's Exactly What You're Getting with "How to Create
Irresistible Headlines to Maximize Your Profit" Today!
You're getting detailed instructions on the "Four Elements of a Persuasive Headline," so that you can start the selling or pre-selling process from the very first words your visitors read!
You're getting insider tips on writing engaging, compelling headlines quickly and easily, just like the "big guns" do!
You're getting little known strategies for using "trigger words" to make your visitors say "YES!" before they even read the rest of your sales copy!
You're getting the TACT Test… a quick tool you can use to immediately tell whether your headline is a sure-fire winner or a useless dud!
You're getting insider access to the 4-U approach to headline writing – using this approach will save you hours of time and dramatically increase the persuasive power of your sales page!
You're getting the exact ads that sales copy titans like Makepeace and Kennedy have used to generate millions of dollars in sales for their clients… over and over again!
And much, MUCH more!
What Makes this Training Different From Anything You've 
Tried?
I'm going to level with you. Unless you're willing to spend thousands of dollars to sit in a conference room with one of the "big guns" of sales copy… most of training you're going to get is almost pure fluff.
I don't believe in wasting time. This training is jam-packed with real-world strategies and examples you can start using today to start generating your own irresistible headlines. I won't make you wade through a bunch of self-important garbage just to find a few useful nuggets… everything you're getting today is pure gold!
The "swipes" included in this training are proven winners. And the techniques I'll be teaching you just a few minutes from now have withstood the test of time. So by the time you finish the short training, you can be 100% confident that you can create headlines that grab your readers and don't let go!
Try "How to Create Irresistible Headlines to Maximize
Your Profit" NOW!
If you want to succeed online, you owe it to yourself to get your hands on this "go to" resource for creating irresistible headlines. But if you're worried that you'll have to pay thousands of dollars to get this kind of profit-piling information… don't worry.
I want to make this accessible to you (as long as you're the kind of person who really wants to succeed). So I've made the price so low that passing it up would be just plain silly. I'm not planning on profiting much off it… but that's okay, because what's important to me is helping you create the headlines that will make your business succeed.
Are you ready?
Then get your copy of "How to Create Irresistible Headlines to Maximize Your Profit" for just…
Really, I've made more expensive mistakes at fast food joints. But I don't even want you to risk the $7 you're investing in your business by ordering "How to Create Irresistible Headlines to Maximize Your Profits" today.
Take 365 days to try out this training. If you're not thrilled, just email me, and I'll happily give you back your $7. So you get this incredible training for a whole year risk free!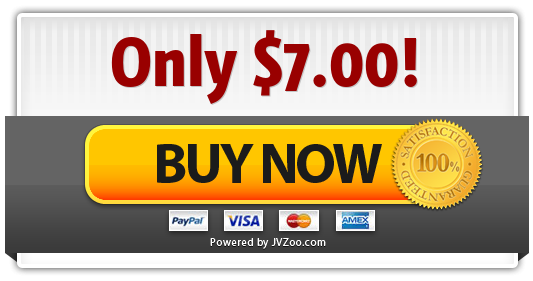 P.S.: There are people out there who aren't willing to invest $7 to get the training they need to massively profit in business. They're called "employees." I'm so glad you've decided not to be one of them. Order today and start making the kind of money YOU deserve!
P.P.S. Say "yes" to your fabulous future in the lucrative online marketing field by saying yes to this risk-free training.  You have 365 days to decide whether this training is worth far more than the $7 you will invest to receive it now.  That's a 100% No-Risk Guarantee, so there's no reason for you to hesitate.  Try it out, and if you don't profit from this training, you will receive a full refund, no questions asked.
Plus, if you order today, I will add a free bonus:
That's right.  I'll add this valuable collection of Cut and Paste Headlines.  In this collection, you get tested and proven headlines that you can either cut and paste or emulate to compel action by your readers.  A $17 value is yours for free with your order.
Start Visual Website Optimizer Asynchronous Code